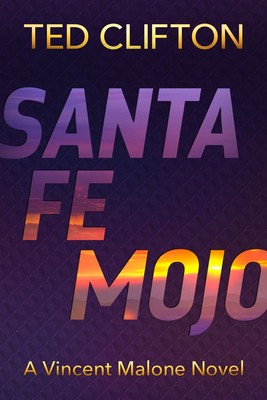 During the 80s my big bucks job working in the oil and gas industry was going down the tubes. I was born in Oklahoma City many, many years before and here I was 40 years old and still in the same town. I was going to be an artist when I started college, but instead became a CPA; and yes, those things are not compatible. The benefit of crunching numbers was that you could make good money and there was always a job. Now the oil field was collapsing and my future was not bright. It was time for a change.

After some searching I accepted a job in Las Cruces, New Mexico with a regional propane company. When I first visited Las Cruces I thought it was ugly, barren and a little strange. But I was done with Oklahoma and needed a job. That was the beginning of a love affair with all things New Mexico; especially the desert plants, flowers and, of course, the delicious food. I moved to the desert because I needed work; but something wonderful and surprising happened.

I was inspired like I had never been before to create art. My art had been dormant since my early years in college but New Mexico made me want to paint. My obsession became cacti and tumbleweeds. For the next twenty years or so I became a productive artist. I was doing acrylics on canvas, watercolor, wood carvings--everything seem to be working for me. I had never been this productive as an artist before or since. Much of the art that is available here is from this time frame.

Later my wife and I moved to Denver. Once my working commitments became less time consuming I have been writing mystery books. Most of the books have a connection to New Mexico and Santa Fe. That move to Las Cruces to escape a troubled oil economy has inspired an impressive output of art and books. I hope you enjoy my "stuff"; and check out my mystery books on Amazon or www.tedclifton.com.